Sunset Scents and the Scenery of Santorini
Santorini is a striking Cyclades island in the Aegean Sea. Famous for its whitewashed walls and buildings, majestic cliff edges and stunning ocean views for miles; visiting this unique volcanic island is a must for all holiday-makers.

Many people flock to Santorini with grand plans to propose to their lovers. It is not unusual to see beautiful brides in their wedding dresses and happy new-weds on their honeymoons. It really is an island of love, bliss and total relaxation where you can switch off and take in all the beauty that it has to offer.
Santorini is well known for its simply stunning sunsets. People gather to watch the sun go down most evenings there and it is not uncommon to hear a round of applause once dusk falls. There are some fabulous viewpoints where visitors can admire the spectacular sight, however, the most famous place for sunset-watching is in the village of Oia.

To show our appreciation for this mesmerising location and sunsets, we are excited to stock the Escada Santorini Sunset Gift Set which comes with a 100ml Eau De Toilette Spray, 150ml Body Cream and Pouch. Perfect to help you reminisce with fond memories or imagine being in this picturesque place.


Santorini Sunrise by Escada is a fragrance for women and was launched in 2022. Top notes are Sorbet, Mandarin Orange and Bergamot; middle notes are Bougainvillea, Jasmine and Pink Pepper; base note is Earthy Notes.

This limited edition Santorini Sunrise Eau de Toilette transports you to a Greek Paradise. An addictive mandarin and bergamot sorbet, enhanced by a note of luminous jasmine petals and pink peppercorns with an earthy finish.
A certified vegan-friendly perfume.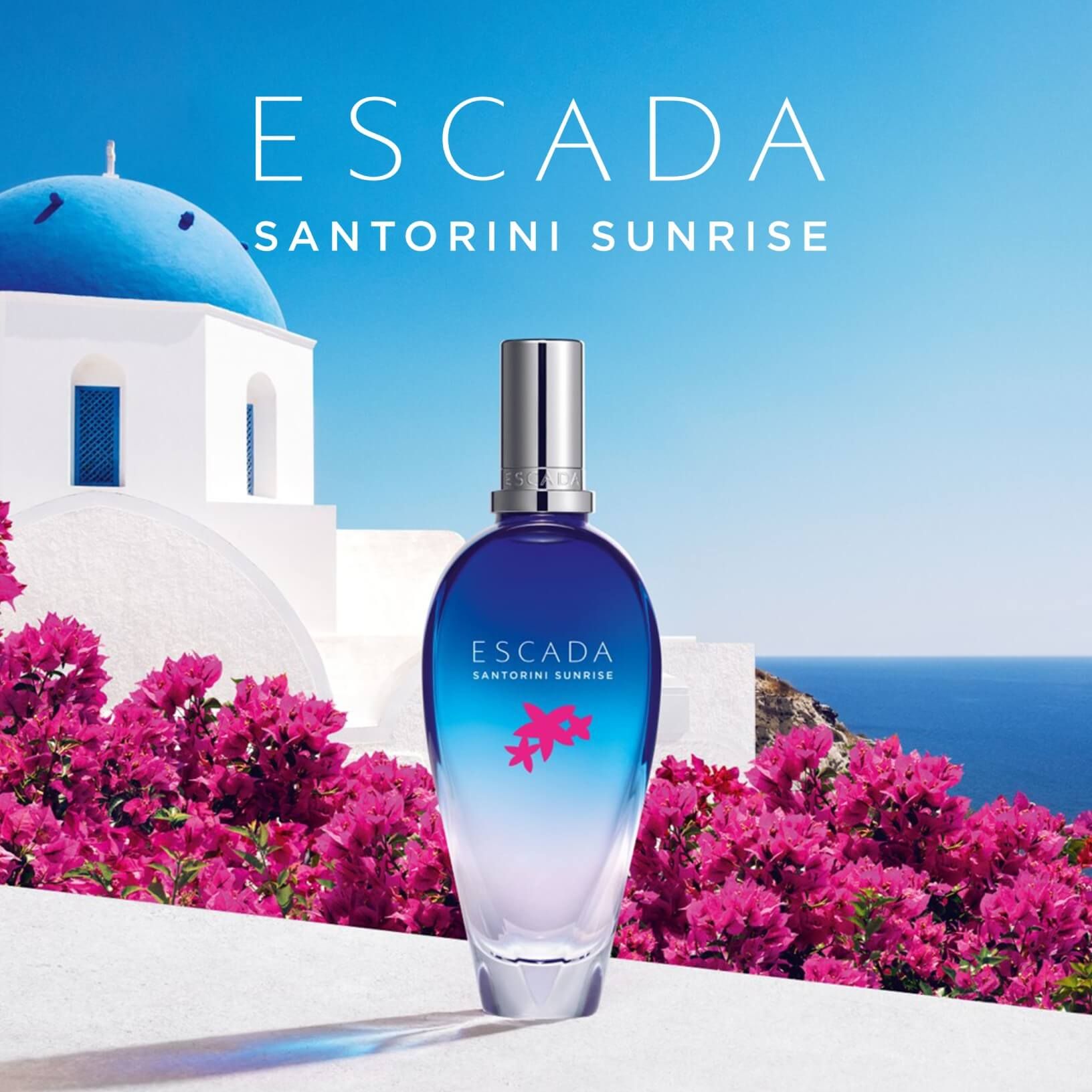 Why not take a look at our vast range of summery scents for the perfect gift or to treat yourself?
by Sarah Grainger