Maximise Your Mood with Memorable Scents by Missguided
Missguided is a popular brand known for its bold and daring clothing and fashion accessories. However, it has also made a name in the fragrance industry with its collection of eau de parfums, body mists, and gift sets. In this blog, we will delve into the benefits of these Missguided products that can enhance your personal care routine and make you feel confident and glamorous.
Let's start with the Missguided eau de parfums. The Babe Heat, Babe Vibes, Real Babe, Babe Night, and Chill Babe are the main fragrances available, each with their own distinct scent and appeal. These perfumes have long-lasting staying power, making them perfect for an entire day of activities, from work to date nights. The sprays come in a convenient size that can be kept in a purse or gym bag, making it easy to refresh throughout the day. Plus, with gift sets available, these fragrances make the perfect present for any Missguided lover.

Crank up the heat and get warm in the Autumn season with the EDP Babe Heat fragrance.


The Missguided body mists are equally as enticing. The Weekend Plans Body Mist Trio Gift Set includes three fragrances, Babe Power, Real Babe, and Babe Night, in a handy 100ml size each. These body mists provide a refreshing burst of fragrance, ideal for layering with your Missguided perfume or as a standalone scent. The combination of fragrance notes will keep you feeling invigorated and refreshed all day long.
In addition to fragrances, Missguided offers pampering bath and body gift sets. The Serious Chills Face Pamper Gift Set includes sheet masks and under-eye masks that provide deep hydration and reduce puffiness and dark circles, resulting in smoother, more refreshed-looking skin. The So Fresh So Clean Bath & Body Gift Set includes a shower gel and body moisturiser to keep your skin soft and supple, perfect for a long day on the go. For an extra boost of relaxation, the Make You A Priority Bath Gift Set contains bath salts and bubble bath to unwind and de-stress.
Finally, the Scrubbed Up Bath & Body Gift Set features exfoliating gloves, body moisturiser, and dry body brush, ensuring silky-smooth and revitalised skin. Additionally, the Escape Reality Bath & Body Gift Set provides the perfect spa-at-home experience with bath oil and bath salts for a deeply nourishing soak.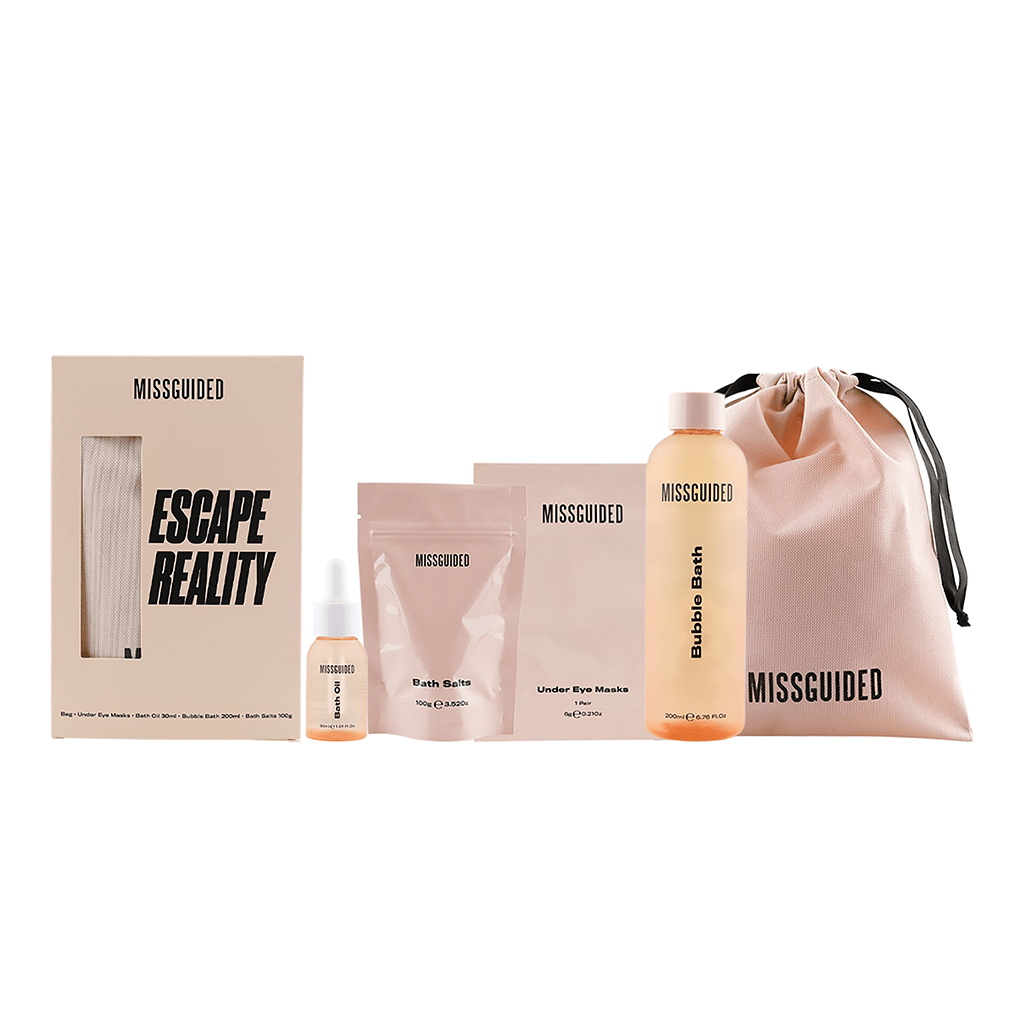 In conclusion, Missguided products provide an excellent selection of personal care products that cater to a range of tastes and needs. Whether it's a refreshing body mist, a luxurious bath and body gift set, or a captivating perfume, Missguided's products are guaranteed to leave you feeling confident and glamorous all day long. Upgrade your personal care routine today and enjoy the benefits of Missguided.