Top 7 Luxury Perfume Brands For Women and Their Best Scents
Buying a luxury fragrance every now and then is a great way to treat yourself and also try some of the world's most adored scents, from some of the most famous brands in the fragrance industry. If you're a lover of all things luxurious and exclusive, this latest article is the perfect read. Our focus in this blog is all about some of the most luxurious fragrances we stock at Perfume Direct from huge fashion and fragrance brands including the likes of Acqua Di Parma, Tom Ford, Creed, and Francis Kurkdijan. So, keep reading for our top 7 luxury fragrance brands and our pick of their very best perfumes for women.
Kilian Perfumes
The By Kilian Paris scent universe is complete with a wide range of luxury fragrances. Their famous scents have been perfectly categorised into 5 categories, The Liquors, The Fresh, The Narcotics, The Cellars, The Smokes. All of which describe the inspiration behind each scent.
One of their most popular fragrances is Kilian Love, Don't Be Shy Eau De Parfum for women. This scent is an amber fragrance, offering a fruity, chypre fragrance type that is an addictive, magnetic scent.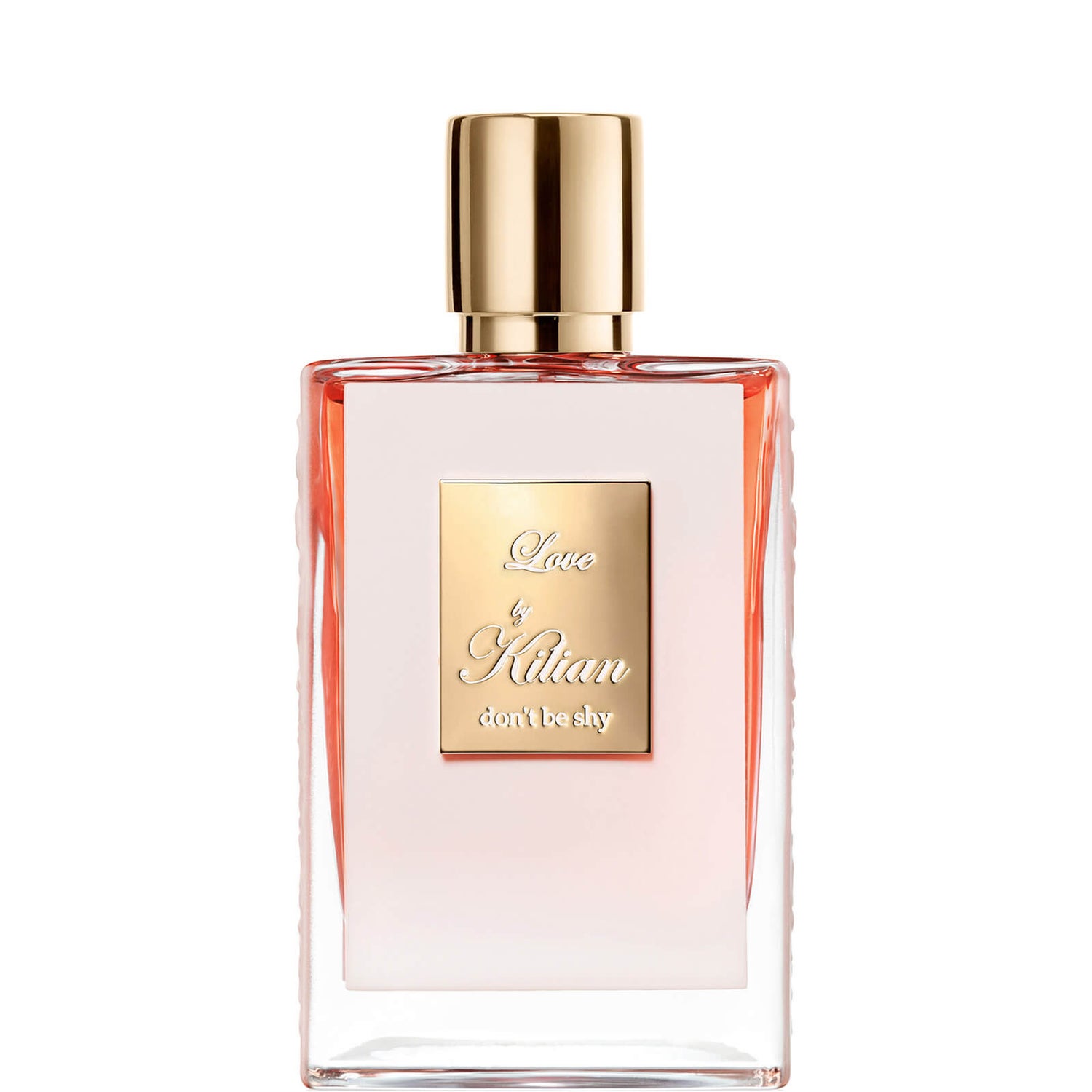 Gucci perfumes
One of the world's leading luxury fashion brands, the Italian house of Gucci is not only responsible for luxury apparel and accessories but owns their very own portfolio of fragrances. The Gucci range of scents differs quite a bit from the traditional fragrances you would typically find from brands like Chanel or Dior. Gucci favours floral and leather scents, creating fragrances that add some indulgence and sophistication to any beauty routine.
Some of our favourite and most iconic Gucci scents include Gucci Guilty Pour Femme which offers a sexy-oriental scent and the famous Gucci Bloom which is a famous floral fragrance with notes of natural jasmine to create a fresh, floral scent.
Acqua Di Parma
Perfume house Acqua Di Parma is synonymous with Italian craftsmanship and elegance. The range of fragrances created by the brand includes luxury eau de parfum and colognes inspired by scents of the Mediterranean.
Some of their signature scents include Blu Mediterraneo Mandorlo di Sicilia which is a unisex oriental-floral fragrance. Inspired by the essence of the Italian Island of Sicily, this unisex scent will transform anyone to the perfect summer's day, basking in the Italian sunshine, accompanied by the sounds of waves and nature. Launched in 1999, this fragrance stands the test of time and continues to be a popular scent for both men and women looking to splurge on fragrance that provides a unique, long-lasting scent.
Creed fragrances
Creed is a famously luxurious fragrance brand that sells their most-loved scents at the higher end of most people's budgets. Although they are synonymous with men's cologne and aftershave, Creed have a range of women's perfume and unisex fragrances that would be ideal for anyone looking to splurge and treat themselves to a new luxurious fragrance.
Their Creed Wind Flowers Eau De Parfum, is a women's scent with floral notes of jasmine, orange blossom and peach. This blend of gentle floral notes creates a scent that is sweet, elegant, fresh but also zesty with a hint of orange. A popular choice for one looking to invest in a Creed perfume.
Dior women's perfume
The fashion house Dior is famous for many things, including their huge selection of women's perfumes. Providing a choice of scents for both day and night, their women's fragrances are intense and irresistible. Some of their most loved feminine scents include their Miss Dior range which features floral and fruity perfumes.
At Perfume Direct we also stock their Dior Addict Eau Fraiche which is a floral fragrance for women. A fresh and vibrant choice, perfect for daytime wear, this fragrance offers fruity notes of grapefruit and fresh floral notes of lily-of-the-valley, creating a captivating scent.
Tom Ford Fragrances
The luxury fashion house Tom Ford was first founded in 2005, Tom Ford who had a rich history of working in fashion with both Gucci and YSL knew exactly what to bring to market when he started his own brand. The brand Tom Ford, since November 2022, now belongs to the beauty brand Estee Lauder.
The Tom Ford Beauty brand has branched out to include an entire range of fragrances as well as a hugely successful makeup collection. Famous fragrances include their unique unisex scents such as Ombre Leather, Black Orchid, and Shanghai Lily. Women's perfume within the collection includes Rose Prick and the famous Velvet Orchid. Tom Ford fragrances are particularly distinguishable and use a unique combination of notes to create fragrances that are very particular and yet loved by so many.
Francis Kurkdijan
Taking the world by storm, Francis Kurkdijan, has become a household name in recent years. Particularly as the internet went crazy for the brand's legendary Bacarat Rouge 540. These extra luxurious fragrances are certainly an investment but provide some truly indulgent scents that will last all day and night. In fact, people are so complimentary of these scents, passers-by will know exactly what you are wearing if they catch a spritz of a famous Francis Kurkdijan perfume as you walk past.